Want to Get a Bigger Bang for Your PR Buck? 5 Steps to Boost ROI
As we consider the uncertain future thrust on us by the COVID-19 pandemic, a lot of us are asking, "How can I make the most of what I already have?"
In the startup world, marketers are on the hunt for ways to make headway on year-end goals amid canceled conferences, a surge of layoffs, and reduced spend.
In this post, we'll dive into the ways you can maximize the ROI of your PR program.
For insight into what works in the wild, we talked to Chris Rechtsteiner, VP of Marketing at cloud consultancy ServerCentral Turing Group (SCTG). He shared five strategies he uses to maximize the value of every PR placement that comes through the door.
TL;DR: Repurpose Every PR Placement
First, what's a PR placement?
It's any earned media for your company or its leaders, including…
Bylined articles.
Interviews.
Company or leadership profiles.
Articles featuring quotes from your company leaders or employees.
Podcasts.
TV segments.
Radio interviews.
Etc.
When these placements run, they benefit your business by raising awareness among members of your target audience. But that should only be the beginning of how they help you. Each placement can live several lives – on social media, in newsletters, as paid ads, etc. – and bring more awareness and credibility to your business each time.
Our first piece of advice: don't let your PR wins lie dormant after they go live.
To charge your PR assets with value, you'll need to make each one work harder. Here's a five-step process for making that happen.
Step 1: Crowdsource Amplification Ideas from Your Team
When the whole company knows about a PR win, everyone can contribute ideas for how to amplify it.
Let's say, for instance, a VP at your company just bylined an article in a trade publication, like this one SCTG's VP of managed services, Tom Kiblin, wrote for Network Computing, a publication in the infrastructure space (see Figure 1).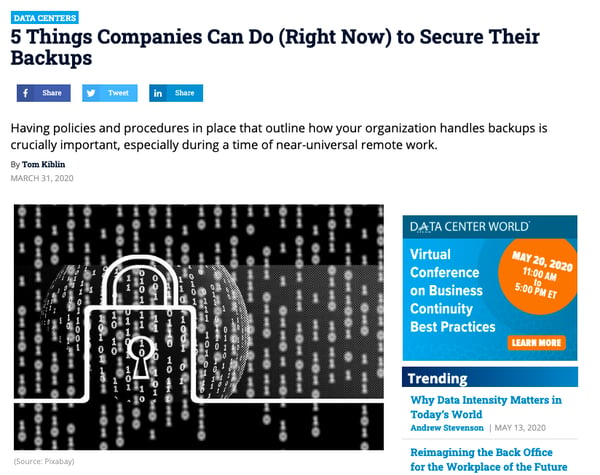 Figure 1: SCTG placement in Network Computing
That's great! Readers of the publication will see the article, see someone at your company showing thought leadership on an important topic, and associate your brand with this issue. They may even look you up if they like what you have to say.
But what about all the people in your target audience who don't read this particular publication?
What about the ones who were too busy to read it the day it ran?
Or the ones who get all their news from Twitter?
To reach these folks (and others who didn't see the original publication), you have to push the article out in other ways. For ideas on how to do that, start by consulting your team.
At SCTG, Chris follows this internal sharing checklist:
Share the placement with the whole company in the designated Slack channel for announcements.
Encourage team members to read or listen to the piece, share their opinions, and ask questions.
Capture internal discussions and bookmark ideas for new projects.
The goal here is to generate a list of ideas for how to extend the life of the original placement. Depending on the piece, team members might suggest…
Writing a company blog post about an idea mentioned in the article.
Highlighting a key section to send to sales prospects.
Launching a podcast series. (This is a real SCTG initiative that arose from PR placements!)
Adding the publication's logo as a credibility builder to important sales pages on your site.
The more widely you share a PR win internally, the more perspectives you'll have on how to amplify it and increase the value it brings to your company.
Step 2: Share Each Placement Externally
Once you've brainstormed with your team, you should have a variety of ideas for how to share the piece externally. The goal of this sharing is to get the placement in front of decision makers among your prospective clients.
There are dozens of ways to share PR wins externally. In addition to what your team came up with during your internal brainstorm, be sure to consider these:
Add the placement to your company press page.
Share the piece via company social accounts (see Figure 2).
Draft a template social post for managers or executives who are willing to share it on their own social accounts (see Figure 3).
Use it as a Twitter or LinkedIn ad.
Have marketing or sales team members link to it in their email signatures.
Create an excerpt for sales outreach.
Promote it in a newsletter.
Adapt it into a blog post.
So for example, an article in an industry publication could power a social media post from your company account (1) and from your CEO's account (2), be included in your next company newsletter (3), serve as an excuse for a salesperson to reach out to a contact (4), and fuel a pitch to a conference you want to speak at (5).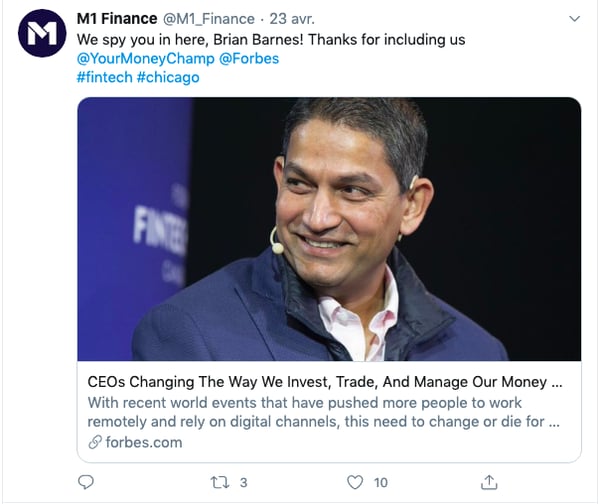 Figure 2: M1 Finance tweet of an article featuring its CEO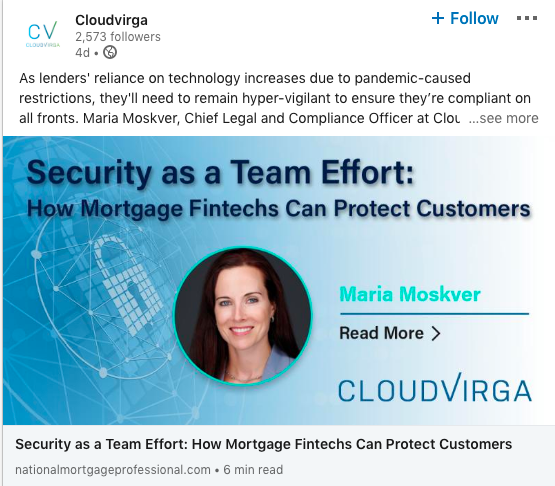 Figure 3: Social post spotlighting a thought leader designed by Cloudvirga
Be sure to communicate your plan for external sharing with your internal team. They have the power to increase the reach of your placements by sharing them via their own social media networks.
This is one reason it's important to include them in the brainstorming phase: the more engaged your team is with the process of amplifying your PR wins, the more likely they are to help you get the word out.
Step 3: Repurpose Old PR Assets into New Marketing Collateral
If you're short on new PR placements and looking for new marketing materials, dig through your old inventory. You'll probably find some gems to dust off.
Here are a few ways you can get new utility out of existing placements:
Turn an interview or contributed article into a blog post. Update old data or facts, add a new intro, and offer additional insight you've gained since the article first ran.
Re-publish that blog post via LinkedIn Pulse (using canonical URL attribution, of course).
Turn a press release into a product news email.
Distill a few key insights from a podcast feature for a social or blog post on the topic. (See Figure 4).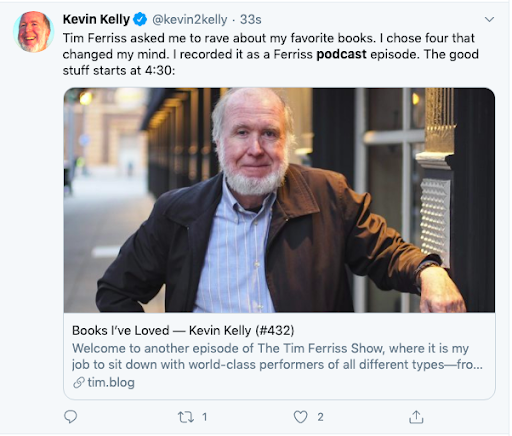 Figure 4: Wired Editor Kevin Kelly promotes a podcast interview on Twitter
Even if the piece was tied to a news hook or trends list, you can still reuse it. Just extract the information that's still relevant to your business and find a timely angle. Pieces about evergreen subjects like operational processes or business strategy have plenty of resharing potential.
Then, plug that asset into your communications with target audiences on email lists or account-based marketing campaigns.
Step 4: Use PR Assets to Connect with Your Customers
Share PR wins with your customers on the channels you already use to communicate with them.
Chris tells us that SCTG sends out a monthly newsletter that contains three to five relevant pieces, such as podcasts or articles bylined by company leaders.
Sharing interesting media with customers, Chris says, "creates a bidirectional dialog – people want to share what they know." That conversation can open the door for customers to join the conversation as…
Subject matter experts. In your blog, featuring customers can boost your credibility. In PR, offering a customer's voice can help you secure a placement.
Conference speakers. Conference organizers are usually much more open to presentations featuring clients than they are to those that just feature vendors.
Case study subjects. Featuring customer success stories on your website is a great way to build credibility among prospective customers.
Using media to talk to your customers is also a customer retention strategy. It shows your customers what you're thinking about, what your company cares about, and how you're solving problems.
Step 5: Power Sales Conversations with Prospects
We mentioned above that excerpts of PR wins can be used to power sales conversations.
That tends to work earlier in the sales cycle. For prospects who have been in conversation with your sales team a little longer, sending a placement relevant to their situation with a personal note can have a big impact.
Chris shares a story about how SCTG broke through with a prospect when their sales leaders leveraged a thought leadership article:
"We were getting nowhere with this prospect. Then we had a thought leader quoted in a piece about an issue we know the prospect was trying to solve. We took the piece, wrapped it in custom language, and sent it to the prospect. Suddenly the prospect was engaged like never before. This made a huge difference and we were able to close the deal faster."
In the current landscape of B2B sales, this kind of thought leadership is a must-have: according to a study from LinkedIn and Edelman, 82 percent of decision makers reported that thought leadership has increased their trust in an organization.
Keep an eye out for PR wins that address something your key targets are interested in, and shoot the pieces that do over to your sales team.
Use the Whole Buffalo to Power PR ROI
PR wins can add value to every part of your business. The key to maximizing the ROI of your public relations program is to make sure you help every placement you earn receive as much attention as possible from relevant audiences.
By doing this, you can turn your PR placements into key fuel that powers the engine of your business.