7 Content Marketing Lessons from the Michelin Travel Guides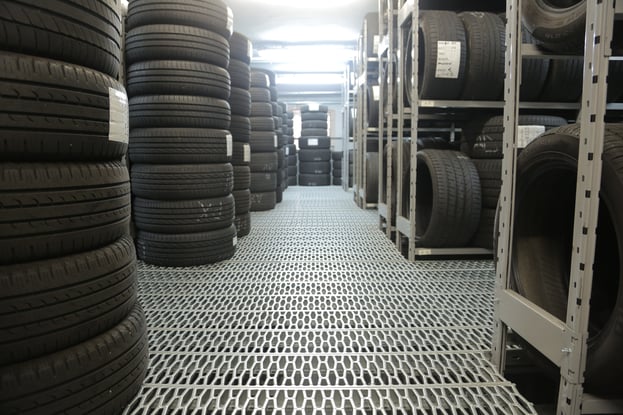 Your audience will never "tire" of good content
Content marketing is a mainstay of digital growth teams, but it's not a new strategy. Over the past 100+ years, perhaps Michelin Guides – the ubiquitous travel handbooks published by a French tire company – have done it best.
These guides aren't just Michelin's side project to help people find great meals and hotels when they travel. They're brilliant content marketing.
Michelin continues to execute an incredibly successful – and century-old – brand awareness campaign by engaging with the company's target audience in a clever way and providing something of real value.
I took a look at Michelin as a case study and broke down their strategy. Here are seven steps for any company beginning a content marketing journey.
1: Identify Your Content Marketing Objectives by Evaluating Your Business Needs
Many companies start content marketing programs with the goal of writing content because everyone else does it. That's not enough.
You need to tie content marketing to a business objective – and that objective can't just be to "acquire email addresses."
Your content marketing objective may be to educate a market about an entirely new technology. Or to spotlight your corporate culture. Or to build a community of like-minded companies to create a moat around your business.
For Michelin, the early objective was twofold:
Reach the people who were driving the most, meaning those traveling throughout Europe.
Get more people buying tires by giving them reason to go out driving more miles.
2: Find a Guiding Theme for Your Content
Once the folks at Michelin knew they wanted to get people driving more, they settled on a theme that could communicate the company's brand value: quality.
Michelin guide readers won't immediately make a direct mental link between tire quality and restaurant and hotel quality. That's not the point. It's a low-and-slow brand-building strategy that encourages readers to associate the best restaurants and hotels in the world with Michelin, a proxy for Michelin's quality standards.
This took Michelin decades to pull off, of course. Luckily, most digital content marketing efforts yield results a lot sooner than that.
3: Choose the Right Content Platform
Michelin's primary platform is the famous Michelin Guide. Originally free, Michelin started charging for it as a way to build the guide's credibility and reputation.
You may not reasonably expect to sell your content like Michelin does. But to maximize bottom-line business benefits, you have to choose the right platform.
A company blog is the most obvious home for your branded content, but that's not the only medium you should consider.
Do your prospects spend all day browsing LinkedIn? Are your customers avid podcast listeners? Figure out where your target audience lives online, and deliver content to them there.
Just as the Michelin Guides have become a go-to resource for restaurant and hotel research, your content library – wherever it lives – should become a destination for the expertise that only you can offer.
4: Plan Your Editorial Calendar
As long as there are restaurants to dine at and hotels to stay in, Michelin will never run out of content. It's the same in your space – you'll just have to get creative and do some planning.
Look three to six months out and plot the ground you want to cover related to your theme and area of expertise. This can help you curate a series of company thought leader opinions, ensure a healthy mix of ideas, and create a well-oiled content machine that drives the business outcomes you're aiming for.
To come up with ideas, look at what's happening in the world and your industry to create timely hooks. For instance, you can plan around calendar events like the Fourth of July or Mother's Day.
5: Invite Subject Matter Experts in Your Network to Share Their Insights
Michelin relies on a wide network of anonymous diners to review restaurants – so anonymous that the CEO doesn't even know who they are.
Thankfully, you won't need to rely on a bunch of people you don't know to develop your content. In addition to your own team, turn to partners, customers, friends, and investors to share insights and expertise – as long as they can speak to your central theme.
Not only does this cut down the time you need to spend creating content, it brings diversity of voice and more depth of insight. You can also count on these other contributors to share your content with their networks and further expand your reach.
6: Leverage Your Content to Power Your PR, Social, and Email Strategies
When the Michelin Guide comes out, its star ratings receive coverage from top-tier media all over the world. In other words, Michelin's content is a major PR engine.
You can do the same, even if on a smaller scale. If you're sharing interesting data from a recent survey, send a link to your survey writeup to reporters who cover your space.
If your latest blog post outlines your thoughts on corporate culture in a startup, share it with reporters who find that topic interesting. You'd be surprised at how much of what you publish can seed others' stories.
The same goes for your social and email strategies. Use your content to stay top of mind with current and prospective customers in these channels. Pull quotes and highlights into bite-sized content for your social and email calendar.
Another important consideration: you have a network of peers and colleagues (and moms and dads). Get it in their hands and ask them to share it.
And don't just share a piece of content on Twitter and LinkedIn once – if the topic is evergreen, and you have a lively timeline, schedule it to post as often as once a month until forever.
7: Don't Stop, Never Stop Publishing Your Content
Consistency is key to content marketing. Michelin only took time off from putting out their guides during world wars, and you shouldn't skimp on content, either.
Posting regularly can raise your search engine result page (SERP) placement, keep your audience returning to your site, fuel PR, and build credibility.
Whether you are embarking on a 100-year content marketing vision or a one-year content marketing plan, the ability to stick to it – especially in the early days before you have traction and through inevitable stumbles and learning moments – is essential.
Content Marketing Is a Long Game
These steps may be simple, but content marketing is a long-term investment. It takes time and skill to execute an effective content program.
But if Michelin's success is any indicator, the wait will be worth it.