The Best Writing Advice You'll Ever Get
Writing is hard. Writing well is harder. And consistently writing well while meeting deadlines? If that's in your wheelhouse, get in touch. (Seriously: Propllr is hiring!)
Whether your job involves lots of writing or almost none, chances are you could use some tips on how to do it better (because, really, who couldn't?). So this week, I asked everyone on Propllr's content team to share the best piece of writing advice they've ever gotten.
Enjoy!
Write for a (Smart) Fifth Grader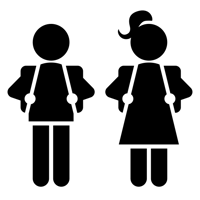 Don't get bogged down in complexity – write simply.
The best writing advice I have ever got is to write as if you're explaining something to a fifth grader. No matter how complex the topic is, your writing is guaranteed to be more understandable.
It's easy to get caught up in complex sentence structure and elaborate vocabulary words – especially when your subject matter is complicated. But when you do that, you risk losing the point of your argument. Slow down, re-read, and untangle your writing. You'd be surprised how writing for a kid instantly elevates your work.
– Jenna
Cut, Cut, Cut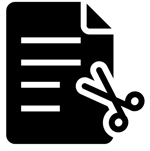 Cut wherever possible. This is applicable to all types of content!
One time in grad school, I submitted a poem right before our weekly workshop got canceled. This meant my professor had extra time on his hands, and he used that time to line-edit my poem.
He came into my office carrying his marked-up version.
"See what you think," he said in his Alabama drawl.
I was stunned. He'd cut about half the words. The poem was so much better.
The words that remained were all I'd really needed, but I hadn't had the confidence in them – or my theoretical reader – to trust them on their own.
I'm now a ruthless editor of my own (and my team's) writing, cutting wherever possible. This is great for poetry, and it's also great when writing for a busy online audience.
Oh, and that poem? It went on to win $500 in a contest a few months later. Thank you, Rodney!
– Brenna
Write Your Introduction Last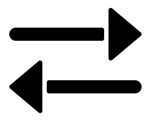 How can you introduce something that hasn't been written yet?
The best writing advice I've ever received was to write your introduction last. Think about it: how can you introduce an argument that you haven't fleshed out yet?
This advice was less intuitive for me than you'd think. I like doing my work from start to finish – it was hard for me to wrap my mind around starting anywhere but the introduction.
What I discovered, though, was that getting the big body chunks out of the way actually sped up my writing process. When I did get to the introduction, I wasn't wasting time agonizing over it because I knew what I was introducing. The result was a compelling hook and clear roadmap for the reader.
– Myles
Writer's Block Is Your Brain Telling You Something's Wrong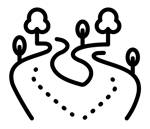 If you have writer's block, you've likely gone down the wrong (writing) path.
The best writing advice I received was: Writer's block occurs when your subconscious mind recognizes there's an issue with something you've already written. That's why you have difficulty moving forward – you ultimately know something isn't quite right.
This advice also fueled my love of revisions! If you're feeling stymied, it could be because you need to retread your writing footsteps and make sure the path you've chosen is the right one.
And if you haven't chosen the right path, no worries! You can now make a more educated choice about the direction you want to take your piece.
– Connor
Remember: Procrastination Isn't a Time Management Problem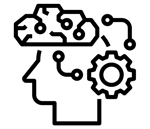 It's not about managing time – it's about managing emotions.
The best writing advice I've ever gotten is to remember that procrastination is not a time management problem – it's an emotion regulation problem. This may not sound like writing advice exactly, but it really helped me figure out how to write more, better, and faster.
Whether I'm having trouble starting a new assignment or dreading work on a revision, when I find myself procrastinating, I know that what I need to do is press pause. Then, I take a quick walk or write in my journal for a few minutes. During this time, I think about – well, whatever's on my mind. Once I've given my feelings some air, I return to my desk ready to work.
For more on this, turn to Dr. Timothy A. Pychyl, who has studied procrastination extensively and writes about it on his blog, Don't Delay at Psychology Today. (Dig that rhyme, Tim.)
– Julia
Bonus: Read Your Work Aloud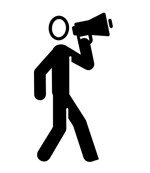 We equip every Propllr writer with a standard-issue bullhorn. For reading.
Julia gets into this in more detail in our post on how to edit yourself, but she also mentioned, while we discussed this post, that reading a piece aloud was the best way she's found to identify problems, from big-picture argument stuff to small grammar stuff.
Still Hate Writing? We Can Help
As I mentioned earlier, writing is hard. If you don't enjoy it or don't have time for it – but know your business requires some written words to function properly – get in touch. We love helping startups tell their stories in a way that helps them build credibility and awareness.