Black and Latinx Business Owners: Grow Your Business with EY's Entrepreneurs Access Network
In 2019, Ernst & Young launched the Entrepreneur Access Network (EAN), a program to give Black and Latinx entrepreneurs access to resources that will increase their odds of long-term success – and in the process, help close the racial wealth gap that exists in this country.
Applications to be part of the 2022 cohort open August 1. To help spread the word, we sat down (virtually) with Lee Henderson, Assurance Partner and EY Americas Private Leader, who is serving as the executive sponsor of EAN.
In this post, we'll offer Henderson's insight about the problems EY is hoping to address with the program, what it offers Black and Latinx entrepreneurs, and application tips for eligible entrepreneurs. First, let's review some background information that informed EY's decision to launch the EAN in the first place.
The Racial Wealth & Access Gap in Business Ownership
Minority-owned businesses have a major impact on the US economy: they create 4.7 million jobs and add $700 billion in annual revenue. But these business owners have far less access to the growth drivers that white entrepreneurs rely on.
As Lee noted, only about one percent of founders who get venture capital backing are Black and less than two percent are Latinx. Black business owners are also the most likely racial group to rely on personal credit cards to fund their growth.
This lack of access to external funding has ripple effects: research published this year found that businesses owned by Black entrepreneurs are less likely than those owned by white entrepreneurs to be open after four years. And the negative financial impact of closing a business is high.
What's more, the median net worth for Black business owners is 12x higher than for Black non-business owners. But with limited access to the kinds of resources that make business ownership sustainable for the long term, it's harder for Black and Latinx business owners to grow their net worth via business ownership, which exacerbates the racial wealth gap.
What all these numbers suggest is that the most impactful way of reducing the racial wealth gap via business ownership is to increase the rate at which Black-owned businesses succeed. That's exactly what EAN is designed to do, by giving Black and Latinx entrepreneurs access to the resources they need to do that.
Here's how the program works.
The Entrepreneurs Access Network Origin Story
Before explaining the origin of EAN, Lee noted that it was important to understand the other entrepreneur-focused programs EY offers.
The original program, Entrepreneur of the Year, has been around for 35 years. "We have this long-standing passion for working with entrepreneurs," said Lee. "Through the Entrepreneur of the Year program, we've been advising, guiding, and recognizing entrepreneurs across the world."
To date, Entrepreneur of the Year has recognized entrepreneurs from 60 countries. "So it's part of our DNA to do this [kind of entrepreneur recognition and support] to begin with."
Over time, though, one thing became clear: the people being named Entrepreneur of the Year "all looked the same," said Lee. "Age, race, gender. And so we said, 'Why aren't women winning?'" The answer was that women-owned businesses weren't competitive with the caliber of businesses winning.
"They were facing challenges scaling their businesses. And what we discovered was that it was an all-around access problem: capital, ecosystem, etc." (For example, as of 2020, women-led businesses received just 2.3 percent of VC funding.)
To address those challenges, EY launched the Entrepreneurial Winning Women Program in 2008. That program both recognizes ambitious female entrepreneurs and gives them access to the advice and resources they need to "unlock their full potential." Today, the cohort includes more than 750 women.
"They're doing amazing things," said Lee. "They consider themselves an ecosystem. They trade ideas, buy from each other, merge. It's powerful."
Naturally, inspiration for the EAN came from seeing the success of Winning Women. The issues female founders were facing "are some of the same issues Black and Latinx founders are facing," said Lee: access to capital, access to resources, access to a network.;
EY announced EAN in 2019. "We looked at the economics," said Lee. "Black- and Latinx-owned businesses contribute $720 billion to the economy. But they aren't getting VC dollars."
Lee also highlighted how the pandemic worsened the problem. "Of the first round of PPP loans, just nine percent went to Black- and Latinx-owned businesses," he said. This highlighted the fact that Black- and Latinx-owned businesses are less likely to have relationships with traditional banks than white-owned businesses. "We want to use this platform to narrow the gap," he added.
Let's take a look at how EAN's offerings aim to do that.
What the Entrepreneurs Access Network Offers Participants
At a high level, EAN aims to address three verticals to help participants: access to the ecosystem that powers entrepreneurs, growth drivers, and capital.
"The program's name is really intentional," Lee said. "We're giving these entrepreneurs access to these things they traditionally don't have access to."
In particular, he noted, people tend to underestimate the power of being a part of the right ecosystem. "When you're hanging around other entrepreneurs and people who have the money to fund your business, that creates energy. That's how you get money, customers, vendors. Everything happens in the ecosystem," he said.
The EAN program – which entrepreneurs have to apply and be selected for – aims to create such an ecosystem by offering each participating company…
A mentor who is a past winner of Entrepreneur of the Year and who volunteered for mentorship.
An EY ambassador, responsible for keeping the business owner engaged, opening their own network, making introductions, and similar tasks.
Access to a robust (and growing!)

library of content

and training resources focused on the business side of running a business.
Access to Microsoft for Startups, Microsoft's business incubator.
"What we've found is that a lot of entrepreneurs are exceptional at their trade, but they don't necessarily know how to run the business side of things," said Lee. "Funding, for example. To get funding, you have to know the value of your business. Most entrepreneurs know their revenue, but they don't know how to calculate their business's value."
To address that, EY designed a curriculum around how to be a business: strategy, understanding customers, cashflow forecasts, etc.
"We have a four-part series on capital raising," said Lee. "From developing relationships with the bank to how the capital raising process works, to how to create a pitch for your business."
Another benefit Lee mentioned is harder to summarize in a bullet point.
"Let me give you a real example," he said. "We recently talked to a really big organization, and they said, 'We want to do more business with minority entrepreneurs, but they don't have the scale.'"
In other words, the mega brands want 100,000 units, but the entrepreneurs they talk to don't have the capacity to produce so many units.
"And I get it," said Lee. "They have pride in ownership. But what we can offer is an explanation of how to build partnerships, alliances, co-ops, how to go to market together as a co-op to be able to serve the Targets and Walmarts of the world."
So who exactly is eligible for the EAN?
Entrepreneurs Access Network Eligibility Criteria
EAN is designed for entrepreneurs interested in growth. Ernst & Young defines two categories for this program:
Emerging Enterprise: 2+ years in business, up to $5m in revenue, 51+ percent minority ownership, executive aptitude / scalability
Established Enterprise: 5+ years in business, $6m+ in revenue, 51+ percent minority ownership, scalability
In an effort to improve the financial outcomes for as many Black and Latinx business owners as possible, EY will also be making its growth-focused online resources available to entrepreneurs of any business size and maturity level.
Tips for Applying for the Entrepreneurs Access Network
We asked Lee how entrepreneurs can give themselves the best chance of being accepted into the EAN program – i.e., what makes an application stand out.
First of all, Lee made clear that a good portion of the application is quantitative: revenue run rate, three years of EBITDA, etc. The judges want to see evidence of a business that's growing. "At the end of the day, we're accountants," he said.
But the application also includes some narrative-style questions.
"Why did you start the business, what need was it addressing, what sort of adversity have you faced – that type of thing," said Lee. "What are you trying to do, what do you want to be?"
On the one hand, those questions are fairly straightforward. But Lee offered one word of advice: "Be transparent and candid about the challenges you're having," he said.
Apply Today to Join the Entrepreneurs Access Network
Applications for the EAN open August 1 and close September 30.
Whether you've got your sights set on supergrowth or you're happy operating at a level that supports your family, the EAN has something to offer you – we hope you'll consider applying. Good luck!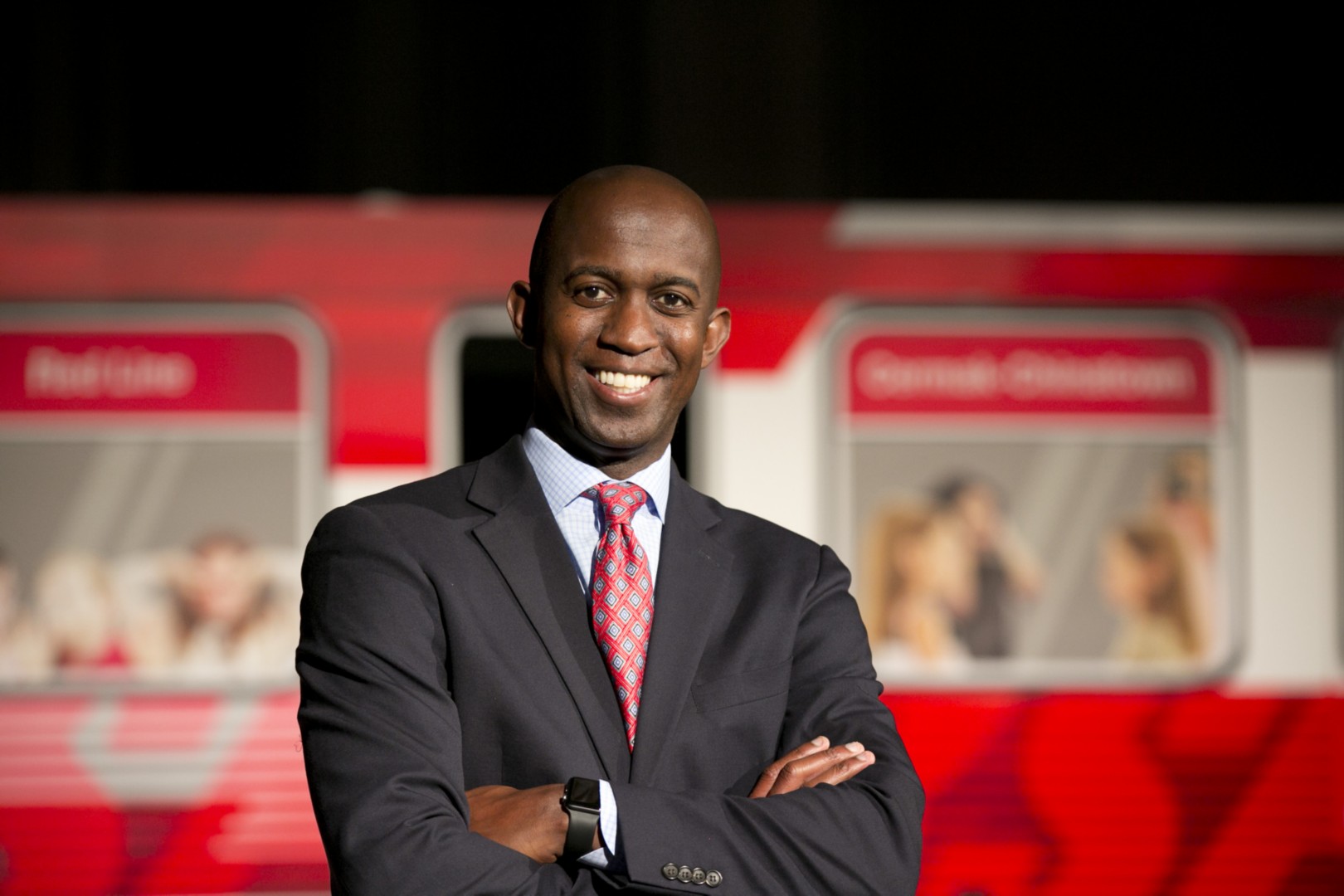 Lee Henderson, Assurance Partner and EY Americas Private Leader